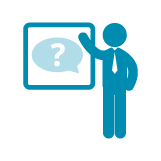 In-service Training Programme and Learner Manual
The In-service Training Programme is a comprehensive professional development resource that supports the implementation of the Game-Changer project. It contains all the necessary information, advice and guidance for youth workers to support the acquisition of key entrepreneurial competences in young people.
Download the manual here.